The National Capital Business Ethics Awards
Established in 2001, the National Capital Business Ethics Awards (NCBEA) are presented annually by the National Capital Chapter of the Society of Financial Service Professionals. These Awards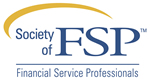 recognize businesses outside the financial services industry which exemplify a strong commitment to business excellence and to the highest standards of civic and social responsibility, integrity and ethical conduct.
The NCBEA works in partnership with the New Century College, a program at George Mason University.
The Society of Financial Service Professionals

The Society of Financial Service Professionals, with its partners, established the American Business Ethics Awards (ABEA) in 1994 to honor companies that demonstrate a firm commitment to ethical business practices in everyday operations, management philosophies, and responses to crises or challenges. The ABEA now is held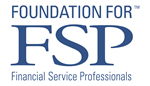 under the auspices of the Society's Foundation for FSP.
Founded in 1928, the Society has more than 17,000 members in 200 chapters nationwide who provide personal, family, and business financial services. Members meet stringent educational, professional, and ethical requirements. The mission of the Foundation is to foster research, education, and ethical practices among financial service professionals in order to benefit the public.