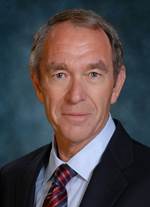 We want to thank the over 125 attendees at our programs on
Membership Success for 2014:
Developing and Executing a Powerful Strategy
for their active participation and tremendous feedback. We look forward to working with many of the organizations individually in 2014 and beyond, and we'll be announcing 2014 dates for the next series of programs shortly.
Hi Mark,
Thanks Mark. I am excited to implement some of the ideas I took away from yesterday's meeting.
Thanks again!
Katie Adcock, Membership Product Line Manager
National Safety Council
Thanks, Mark! I thought the presentation was excellent! We're currently experiencing faster than anticipated growth but I still took away several important initiatives. It was a good group! I have passed on your contact information to our chapters team. We have annual training events and I recommended you as a speaker on membership development. Thanks again!
Kristi Van Buren Smith, MPP, CAE, Senior Manager, Membership Development
Community Associations Institute
Mark,
Great program yesterday. We all got good take home value with new ideas and approaches to try as well as confirmation that we are on the right track.

Best Regards,
Lori Hatcher, Sr. Vice President, Membership and Marketing
Urban Land Institute